Get Professional Allocation Updates Each Month
View TSP fund allocations that have been created by a professional wealth manager. It's as easy as checking your dashboard each month. Select from the Conservative, Aggressive, or Aggressive Trader allocations spanning varying risk/reward goals. You make the changes to your TSP account, saving you money and making sure that you always have full control of your retirement.1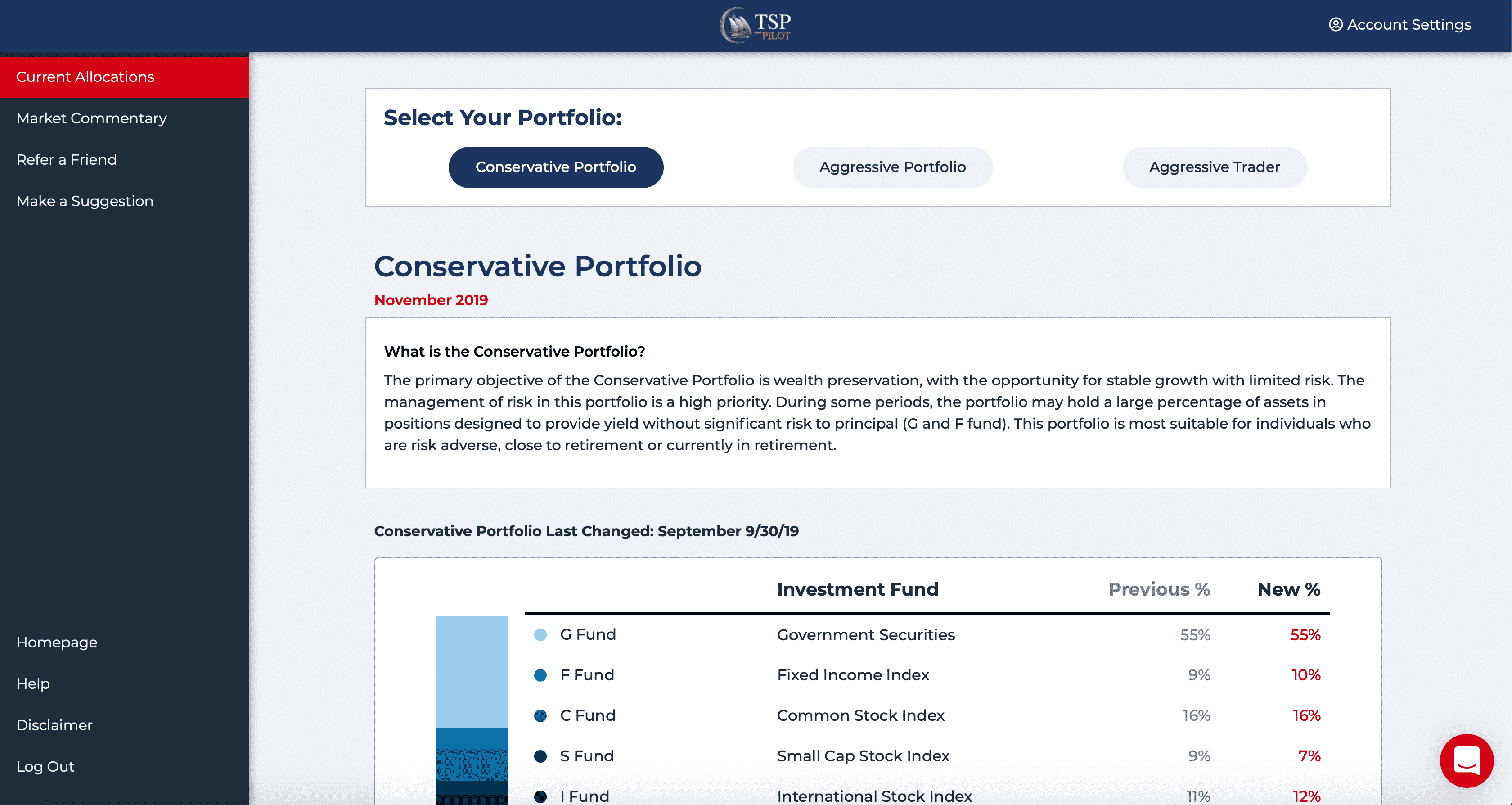 Easily Stay Up to Date On Market News
Easy to read market commentaries will give you an overview of the current market as well as forecasts for the future. Want to get technical? Members will also have access to an in-depth technical analysis of current market conditions.
Pay a Low, Flat Fee for Unlimited Access
No commission based payments or pushy salespeople. You pay a flat fee starting at just $12.50 per month for unlimited access. Don't need the service anymore? Cancel anytime.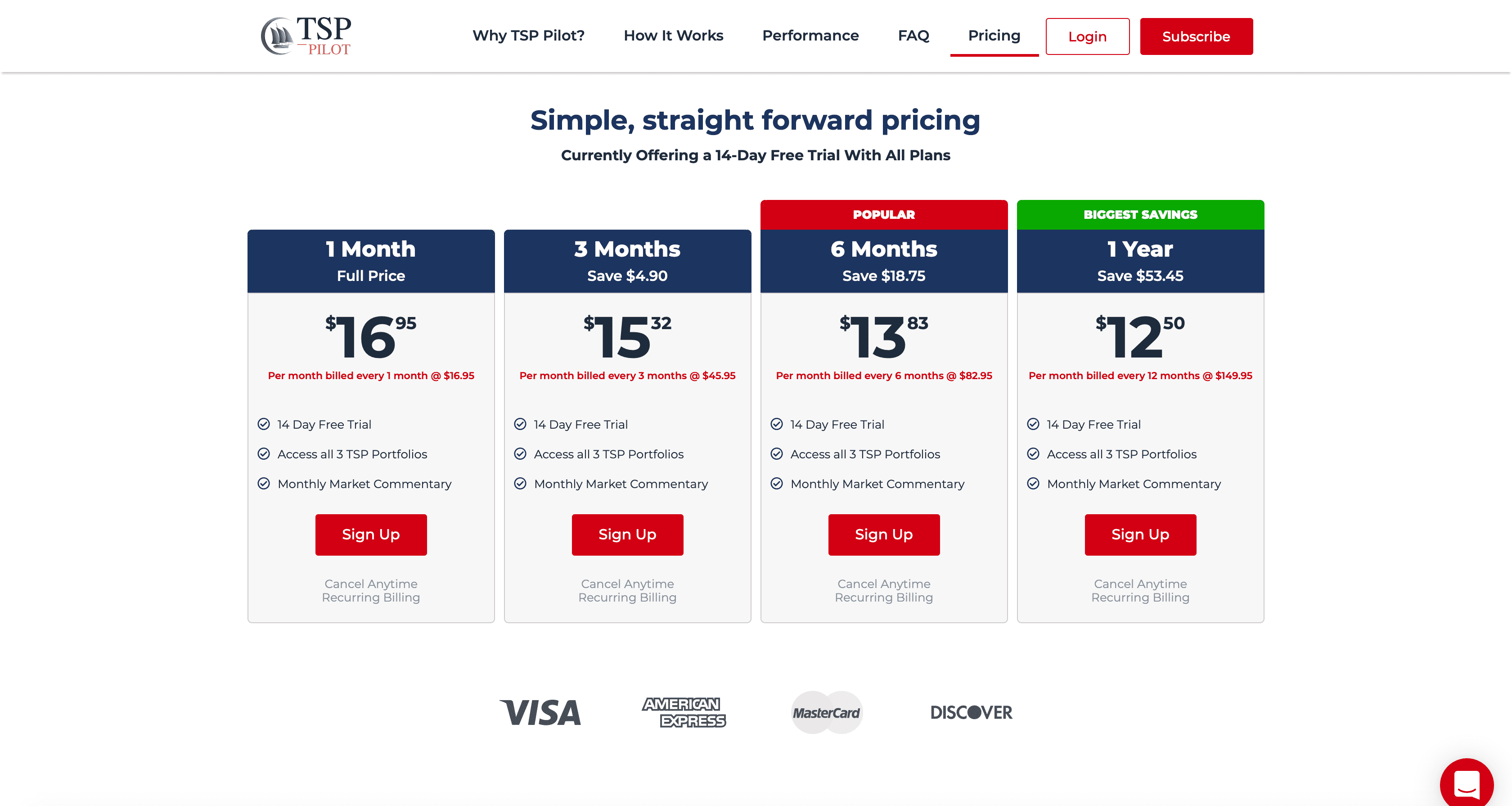 In my busy life, the notifications of changes are timely and very beneficial. Awesome program.
David Detscher
Aviation Safety Inspector
I've trusted TSP Pilot to focus on my TSP and this has allowed me to sleep better at night, Thank you!
Craig Gardner
Project Manager
This program is the most informational program out there. If one does not have this information that TSP Pilot has to offer, you need to sign up now.
Andy Broughton
Retired
Try free for 2 weeks. Cancel anytime in the first 14 days and you'll never be charged.